Medinilla Magnifica started with an ancient craft which in Scandinavia is called svepteknik. The technique where steamed pieces of wood is bent to various forms, can be traced as far back as ancient Egypt. In Scandinavia it has been found as early as from the Iron age, often in the form of small boxes which are called svepaskar. The original svepask stored butter or functioned as the first lunch boxes. Medinilla Magnifica stores light, the symbol of our most precious resource today – energy.
Medinilla Magnifica comes in one size at the moment:
Medium (Ø= 35 cm) – 1990 kr
Medinilla color versions:
Uncolored birch
Aronia berry pink
Indigo blue
The name Medinilla Magnifica is the latin name for the flower also called Rosenskärm in Swedish. The organic shapes of petal leaves was a big inspiration when designing this lamp, and since the flower Medinilla Magnifica hangs downwards just as our lamp the naming was ment to be.
Victoria Amazonica is calm, with steady feet on the grown. She has integrity, but hides colors that shines with a soft light when she opens the lid.
Victoria Amazonica stores glossy magazines, that essential remote or some well deserved afternoon chocolate delights.
Victoria Amazonica comes with or without a painted tabletop:
Pine – 15000 kr
Floral – 17000 kr
Measurements: Ø= 65 cm x 45 cm
Storage dept ca 10 cm
The name Victoria Amazonica
is the latin name for the giant Water Lilies (jättenäckros). It wasn't ment to look like a Water Lily from the beginning, but in the end it simply had become a giant Water Lily so it had to be given the name.
More about the HISTORIC HERITAGE
Svepteknik is made by steaming thin wood chips and bending them into boxes, sieves or suitcases. It is material-saving, efficient method that creates a lightweight design with elegant expression.
Images taken at the HDK Sloyd Teacher Education in Gothenburg, where lecturer Carl Gurnell introduced us to the technicalities of svepteknik.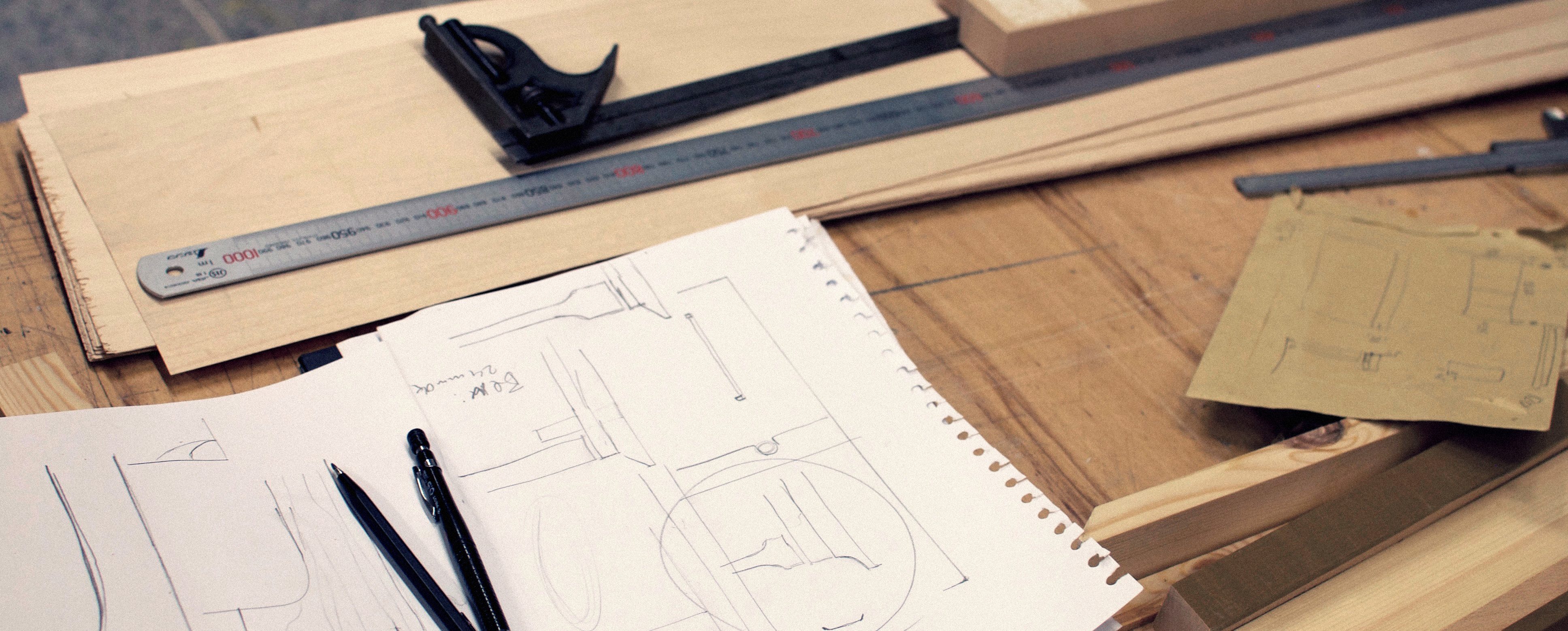 The first version of The Sweep Me collection was made in collaboration furniture carpentery CAJ collective in Skarpnäck, Stockholm. CAJ collective are educated at one of Swedens top schools for furniture carpentry, Carl Malmstensskolan.
After having worked on the lamps from the sketch table, the small illustrations and sketch models came to life in their workshop.